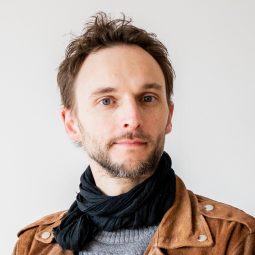 Martin Qvist Hansen
Timelærer, kammermusik
As a founder member of Trio Ondine MQH have enjoyed succes in competitions such as ARD (2.prize with no 1st given and audience award), Haydn in Vienna(1st prize, audience award and best Haydn-interpretation, Parkhouse Award, DR Chambermusic(1st prize and best modern performance), Broadwood in Manchester(1st prize) and at Melbourne(2.prize).
He has been part of the BBC New Generations Scheme where he performed in such venues as Wigmore Hall, Purcell Room and St Johns Smiths Square. All of these were livebroadcastet in BBC Radio 3. Also he recorded the Beethoven triple concerto in a studieproduction. Also a pianotrio was commisioned and performed ("Parasto" by Anders Nordentoft). MQH also enjoyed recedencies in both Duisburg Philharmonic and Danish Radio with several radio and CD productions and performances with orchestras.
He was artist in recidence at the Lake District Music Festival with both concerts and coaching in chambermusic. At the Midem fair in Cannes he performed the Holmboe trippleconcerto with the Danish Radio Sinfonietta under Rolf Gupta. He played in venues such as Herkulessaal, Mozarteum, Wien Konzerthaus, Berlin Konzerthaus, Carnegie Hall, Melbourne Symphony Hall, Palazzo Vecchio, Gesteig in Munich, Prinzregententheater and many more. He enjoyed performances at festivals like Aldeburgh, Prades, Mecklenburg Vorpommern, Schlesvig Hollstein, Haydn Festspiele to mention a few. He performed a succesfull cycle in Tivoli Concert Hall with all Beethoven Pianotrios over 3 evenings.
MQH is a prizewinner at Bratislava Int Pianocompetition with a prize also for best modern music performance. Among awards can be mentioned the Gade Scholarship and Haarbye Scholarship.
He participated in many radioproductions both domestic and abroad and recorded numerous CD´s. This was rewarded with the Danish Grammy for best chambermusic recording. He has played with orchestras such as DR Orchestra, BBC Scottish, Duisburg Philharmonic and Collegium Musicum. He worked with conductors such as Michael Schønwandt, Gerd Albrecht and Justin Brown to mention a few. Collaborations with Antoine Tamestit, Martin Frøst, Sergio Azzolini and Thorleif Thedeen.
Studies with Amalie Malling, Tim Frederiksen, Alban Berg Quartet and Ralf Gothoni.
He is a member of Ensemble MidtVest and founder member of The Danish Clarinet Trio.