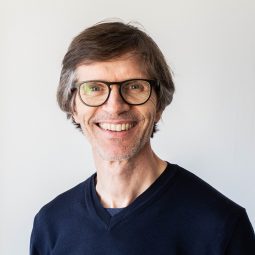 Christian Vuust
Associate Professor
Christian Vuust is a tenor saxophonist and composer from Aarhus, Denmark (b. 1964). He also plays soprano and alto saxophone, clarinet and bass clarinet.
Associate professor at the Royal Academy of Music, Aarhus, Denmark. Teaches saxophone, jazz ensemble, ear training and entrepreneurship.
Studied at Berklee College of Music in 1990-91, with George Garzone, Herb Pomeroy, Hal Crook, Joe Viola, and Jerry Bergonzi.
Danish Music Award nominee in 2014 – Jazz Composer of the Year.
Vuust's album "Urban Hymn" was nominated for album of the year 2014 by JazzNyt and Jazz Special (two leading Danish jazz media).
Has performed with Aaron Parks, Ben Street, Jeff Ballard, Hal Crook, Lars Jansson, Alex Riel, Audun Kleive, Silje Neergaard, Per Jørgensen, poet Peter Laugesen and ensembles Pauseland, Must and Den Danske Salmeduo. Has toured in Denmark, Norway, Sweden, Finland, Estonia, Greenland, Iceland, England, Germany, Syria, Japan, Mozambique, Zimbabwe and Mali.
Has recorded 15 albums as leader or co-leader; and over 60 albums as sideman.
"Vuust's mature tenor playing is delightful"
Jazz Special (Scandinavia's leading jazz magazine)
"Christian Vuust has a masterful and soulful tone"
Ingmar Glanzelius, Dagens Nyheter (Swedish national daily newspaper)
"Vuust's playing exudes an unobtrusive authority which, in concert with his smooth rhythmic sense, he creates an ideal balance between statements and expressions."
Boris Rabinowitsch, Politiken (Danish national daily newspaper)