Online info meeting: D-RMB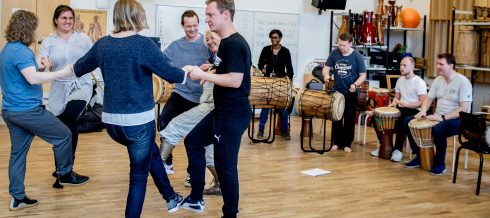 D-RMB – Diploma Course in Jazz/Pop Drum and Dance – is intended for teachers, pedagogues and others having a 3-4 year long university education, higher education or other corresponding qualifications supplemented with at least a 2-year professional experience. 60 ECTS, part-time study.
Read more here.
You are very welcome at the online information meeting on Monday 30 January 2023 at 5-6 pm. via this Zoom link.
More events