An Evening with Piano – Albin Axelsson and Hao Deng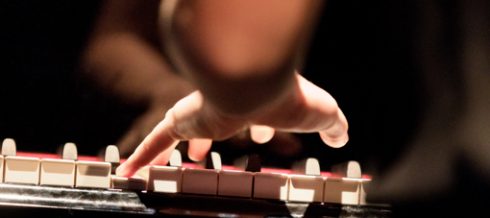 Albin Axelsson and Hao Deng study classical piano at RAMA. They were both selected to play a concert with Aarhus and Aalborg Symphony Orchestras respectively after the  soloist competition at RAMA in the spring.
At this concert, they play a piano piece each by Brahms and Beethoven respectively. In addition, Axelsson plays a sonatine by Ravel and a miniature he wrote himself.
Program
Albin Axelsson: Miniature in A major
Ravel: Sonatine
Brahms: From op. 118, no 3, 6
Albin Axelsson
Beethoven: Sonate in E flat major, op. 31 nr. 3.
Hao Deng
Albin Axelsson
Swedish Albin Axelsson has received several awards, including first prize in the Gothenburg International Piano Competition 2021. He is an experienced soloist and has performed several times with, among others, Norrlandsoperan Symphony Orchestra, where he has played concertos by Tchaikovsky, Rachmaninoff and Mozart.
Hao Deng
Chinese Hao Deng started her studies in China at the Tianjin Conservatory. She has a Masters degree from Det Kgl. Danske Musikkonservatorium in Copenhagen and now studies in the soloist class at the RAMA. During her studies in Denmark, she has played a large number of concerts, just as she has played a number of successful solo recitals in the Netherlands. Deng has, among other things, won second prize at the Gothenburg International Piano Competition. She plays as soloist with Aalborg Symphony 24 August.
There will not be tickets for this concert - please come early.
More events