Smooth Newt – Wayne Siegel 70 years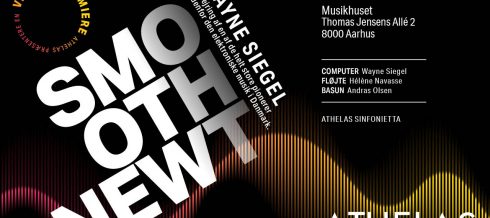 Celebrating Wayne Siegel, emeritus professor at RAMA.
Music by Siegel, performed by Athelas Sinfonietta Copenhagen.
More info (in Danish): Click Danish in the top menu.
Featuring
Athelas Sinfonietta Copenhagen
Soloist: Wayne Siegel, computer
Soloist: Hélène Navasse, flute
Soloist: Andras Olsen, trombone
There will not be tickets for this concert - please come early.
More events