Percussion Concert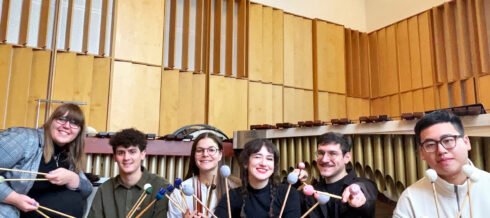 Come on a musical voyage that stretches from Tokyo in Japan, to New Jersey in the United States, with music from 1935 to recent times. Be presented to an extensive pallet of sounds and tempers, some known, others yet to be discovered.
You will hear music for marimba and vibraphone, but also pieces where the percussionist becomes their own instruments.
There will not be tickets for this concert - please come early.
More events