Vocal Soirée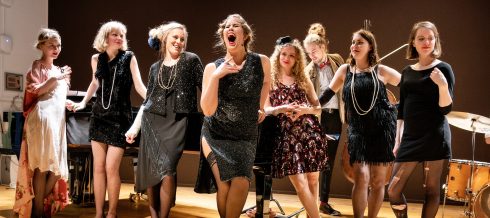 Songs and arias by Offenbach, Humperdinck, Lehar, Strauss, Grieg, Schubert, Debussy, Schönberg, Caldara and Scalatti.
Feat:
Kirsten Voss Petersen, Clara Gunge, Cathrine Breinholt, Mikkel Thomsen, Lise Robenhagen, Laura Erno-Müller and Johanne Sofie Bech Madsen.
Piano: Maren Marie Tange and Frode Stengaard.
There will not be tickets for this concert - please come early.
More events