Percussion Concert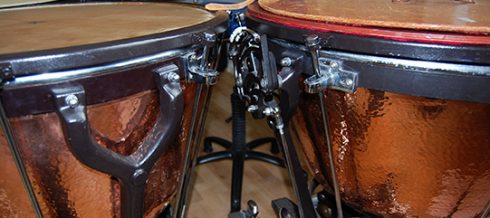 The perfect recipe for a concert: Add six percussionist, give them two basketballs, two squeaky toys, and don't forget about the ,,X"element, a balloon.
Oddly interesting, right? But what does all of this mean? How can it be translated into music?
Come to this concert and hear for yourself how the RAMA Percussion Ensemble mixes the elements in a land of endless creativity, where imagination holds no boundaries. Expect the unexpected.
The finished products may contain J. S. Bach, John Cage, Mansoor Hosseini, Keiko Abe, Mark Glentworth, Jesus Salvador Chapi.
There will not be tickets for this concert - please come early.
More events