Panoramafestival – Trichotomifus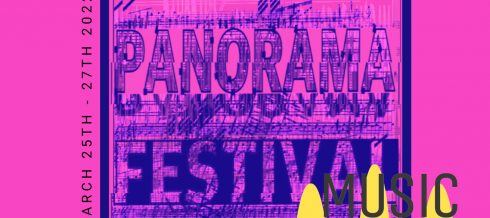 Panorama Festival is the annual in-house contemporary music festival, hosted by the composer's class. At this festival you will experience experimental music in many forms including contemporary chamber music, performance pieces as well as electronic and multimedia music.
---
Trichotomifus
Emerging on the final day of Panorama Festival…
I The Gate of Karpatk
II sliding gliding watching waltzing
III Ar
I – The Gate of Karpatk (Klubcenen) – by Noemi Schrader
A multi-lingual computer-assisted
walk through salt and gravel and
mythological virtual plains
with Christian Stenbro
II – sliding gliding watching waltzing [2022] (Room 224) – by Matthew Grouse
for cello, assistant, Chladni plate, electronics and light
Alexandra Hallen, cello – Matthew Grouse, assistant
III – Ar (Klubscenen) – by Jacob Ridderberg
in collaboration
Vulgar, static and agressive music combining the energy of punk and free-jazz with soaring and expressive melodies.
Albert Burchardt. tenor saxophone – Halfdan Muchitsch Kromann Hesselager, Bb trumpet – Aske Frydenlund, e-guitar – Lasse Michelsen, e-guitar – Lukas Loeb, bass – Nikkel Krasilnikoff, drums – Jacob Ridderberg, synths
---
Program for Panorama Festival 2022 at Facebook.
There will not be tickets for this concert - please come early.
More events