OPUS 23 – piano festival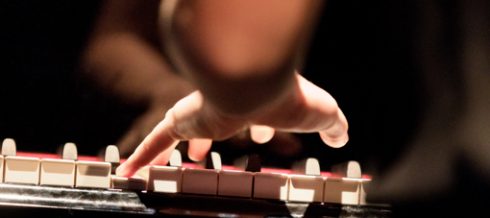 Classical piano students at the Academy are behind the annual piano festival OPUS Festival from Monday 9 to Sunday 15 October. Here the audience can experience an intense week with lots of beautiful piano music, played by a large number of talented young musicians.
There is free entry to the concerts, which are all held in Lille Sal, Musikhuset Aarhus, either in the afternoon or in the evening. Each concert offers a variety of different works, gathered around a common theme.
More info about today's concert (in Danish): Click Danish in the top menu.
All concerts
Monday, October 9, at 18:30: Viennese classics
Tuesday, October 10, at 17:30 & at 19:30: Romanticism & Impressionism
Wednesday, October 11, at 17:30 & at 19:30: Chamber music & Masters concert
Thursday, October 12, at 17:30 & at 19:30: Hungarian concert & French concert
Friday, October 13, at 18:30: Scriabin
Saturday 14 October, at 15:00: Chopin
Sunday the 15th October, at 15:00: Rachmaninoff
There will not be tickets for this concert - please come early.
More events