Concert feat. Mihaela Oprea, violin, and Jakob Bahr, piano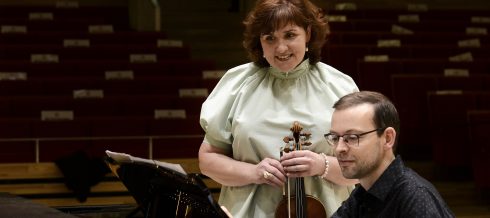 More info (in Danish): Click Danish in the top menu.
Program
Carl Nielsen: Sonate nr. 2 for violin og klaver, op. 35
Georges Enescu: Fra Sonate nr. 3 for violin og klaver, op. 25, 3. sats
Emil Harder: Romance nr. 1 i D-dur
Constantin Dimitrescu: Dans ţărănesc, Op. 15
Carl Nielsen: Romance fra "Fantasistykker"
Mircea Chiriac: Serenada
Fini Henriques: Vuggevise
Grigoraș Dinicu: Hora Staccato
Jakob Gade: Tango jalousi
There will not be tickets for this concert - please come early.
More events