An Evening with Guitars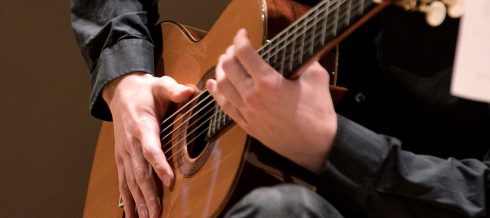 Student concert with a mixed program.
Program:
Wayne Siegel: East L.A. phase, guitarkvartet
Frederik Munk Larsen: Efterårstoner i imitation, guitarkvartet (Uropførelse, 2022)
Federico Mompou: Fra Suite Compestelana:
Joaquin Rodrigo: Fra Tres piezas españoles:
Manuel Ponce: Sonata III
Isaac Albeniz: Oriental, Op. 232, no. 2
J. S. Bach: Sarabande, fra BWV 996
There will not be tickets for this concert - please come early.
More events