GLOMUS CAMP 2022 – GLOMUS Final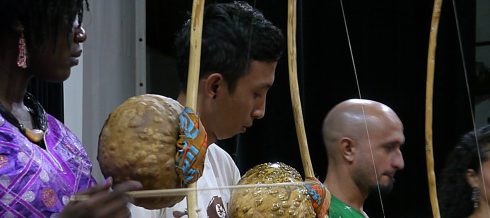 The concert is free, but a ticket is required – book it here: https://billet.musikhuset.dk/da/specialoffer/ixtftmxn2veuy
Simultaneously with the official opening of Aarhus Festival, the big Final GLOMUS Camp Concert will be held, where all camp participants perform with the GLOMUS Orchestra, The GLOMUS Choir and The GLOMUS Choreography. The groups have practiced together and inspired each other during the camp, with the camp's theme "Global Optimism" as the focal point.
There are also two smaller music groups, which during the camp have worked partly with Aarhus Lungekor, which consists of elderly with chronic lung disorders, partly with Musiksak, a string orchestra with children from Hasle primary school.
The event is a part of GLOMUS Camp 2022.
GLOMUS Camp 2022 is organized by GLOMUS (Global Music Network), which is an ambitious network for proactive music and art academies from around the world. The Academy is a co-founder of the network, which includes 25 partner institutions from all continents. This is the first time GLOMUS Camp is being held in Scandinavia.
Read more.
There will not be tickets for this concert - please come early.
More events