DJM X SUPER X MELLEMFOLK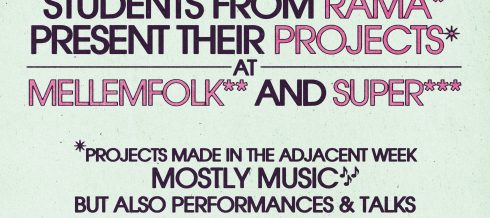 Welcome to this 1 day festival, where SUPER, Café Mellemfolk and RAMA will pull the roof of the academy and pick the students' brains for, what's happening on the music scene of today.
Experience everything from London-beatjazz, research wave, pop, improvisation and composition music.
The festival is the result of the students' own intensive work on the songwriting and pop/jazz programmes. The result will be 8 individual concerts and performances presented on the stages SUPER and Café Mellemfolk in Mejlgade Wednesday 2nd November 15:00-21:00.
There will not be tickets for this concert - please come early.
More events