Debut Concert – Monika Szpyrka, composition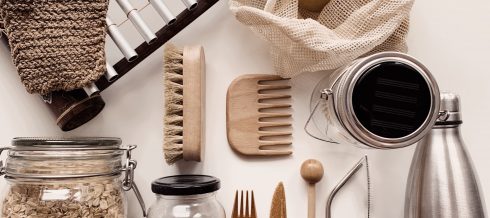 The sustainable music concert aims to present the possible effect of increasing global climate crisis from the perspective of musical performance. A hypothetical blackout on stage, which audience will experience, introduces a new acoustic situation in which all widely accessible goods are becoming unavailable. The project is 'emission-free' from its beginnings, zero-waste substitutes like renewable materials and objects, light generated by solar energy, will replace the ordinary concert equipment.
The role of musical events, instruments and performers, could be reformulated by this dystopian reflexion. It is not only a caution about the possible effects of global warming, but also an offer, how to possibly prevent the crisis by reducing emission and still preserve a quality of music.
Program:
The concert is a whole, continuous piece divided into 4 inner parts:
sustainable music: blindfold*
sustainable music: identity*
sustainable music: togetherness*
sustainable music: attempt 1**
*World premiere
**Danish premiere
Duration: ~1 hour
Performers:
NJYD Ensemble
Marie Sønderskov — flute
Anja Nedremo — saxophone
Jonas Thygesen — percussion
Mikkel Egelund Nielsen — guitar
Generously supported by Working Grant from Koda Kultur
There will not be tickets for this concert - please come early.
More events