Debut concert: Dylan Richards, komposition: DenpaTube MetaMix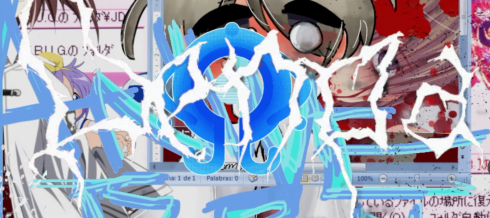 Main Event : 18.3.23 | 19:30 – 23:00
DenpaTube MetaMix
DenpaTube MetaMix is a 3+ hour, curatorially composed video primarily consisting of collaged clips from the depths of YouTube's niche denpa scene. something between a found-footage documentary, an homage, a memorial, an exercise in speaking through the words of others, and an extension of my previous work with curation as composition, intertextuality, and framing youtube quotations and otaku culture as New Music.
Starring:
U0YKNAHT0N
Jalae Lain Casaus
parz
OsakaSyndrome
Dotesmite
unim
Skærm Følelse
and more…
please bring blankets, pillows, and whatever else will facilitate a comfy, extended viewing experience. there will be some provided, but probably not enough for everyone.
https://www.youtube.com/@un1m
Anime Sunday [the final season]
Post-Event : 19.3.23 | 15:00 – 19:00
Room 428, Musikhuset Aarhus
[free entry]
for the past 15 seasons I have led an anime viewing club that meets every sunday to watch episodes of currently airing, seasonal anime. we will celebrate the ending of my time at the conservatory with a special edition of anime sunday that includes some of my otaku-oriented compositions curated alongside a special selection of anime episodes.
There will not be tickets for this concert - please come early.
More events