Current Resonance: The Departure of Time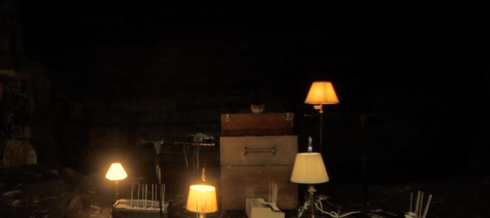 The Departure of Time, invites the audience to a meditative and focused concert of works that explore time through temporal sensitivity, gradually unfolding development, music history and extended durations.
Jack Langdon – The Departure of Time
Weston Olencki – Charon guiding the weary 'cross the Long River (or, how to care for a dying instrument)
Catherine Lamb – wave/forming (astrum)
Current Resonance is an Aarhus based composer/performer ensemble, producing curated events of intermedial music. cooperation, modularity, the score, temporality, space, ritual, genre, ecology, and community.
The ensemble is formed of past and present composition students at RAMA / Det Jyske Musikkonservatorium. Alongside their own compositional output, they are interested in the curation of unique concerts and developing their own performance practice which will sometimes mean programming works by composers outside of the group.
Current Resonance:
Dylan Richards
Matthew Grouse
Michael Hope
Joss Smith
There will not be tickets for this concert - please come early.
More events