Curiosity Festival: Under the Surface of Night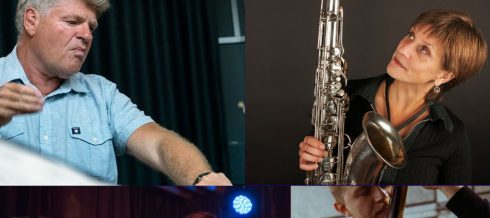 Curiosity Festival is a full day for the curious ear, from noon to the evening of 6 November. The genre distinction have been removed and the concept of concert is being expanded. Professional musicians and ensembles meet talented young conservatory students, and both students and established composers provide the music. At the evening concert, Århus Sinfonietta and Aarhus Jazz Orchestra play a brand new work together, written by Gorm Askjær in the tension between improvised music, big band jazz, New Music and everything in between.
More info (in Danish): Click Danish in the top menu.
Feat:
Pia Boda (ss, as, fl), Emil Hess (ss, cl, bcl), Jens Christian "Chappe" Jensen (ss, bs), Pernille Bévort (ts, bcl, fl, alt fl), Cesar Joaniquet (ts, cl), Lars Fiil (synth, p), Olga Witte (org), Christian Aagaard Trier (b)
There will not be tickets for this concert - please come early.
More events