DIEMElektro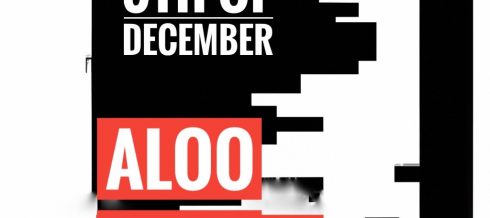 Koncert med studerende fra Det Jyske Musikkonservatoriums elektroniske komponistuddannelse, DIEM.
Medvirkende
Sofie Søe
Tanis Nielsen
Piotr Kamiński
Ensemblet fortæller selv om koncerten:
****&c.
"Tanis 'Silke' Nielsen is an Århus-based, non-binary composer, who makes intricate IDM under the pseudonym '****&c.' or 'Beepetc.'. They also work with a unusual composition methods, as seen in their live-coding drama 'Programmer' and their food-percussion quintet piece 'Misophony for Chips, Popcorn and Soda'."
Silke's recent focus has been on sonifying acceleration, and the use of momentum in composition. What makes you jump when the bass drops? How does gravity translate to music? If the music hits, how do you determine it's physicality?
They recently released their debut album 'I Miss You Like A Broken Record' on Bandcamp. You can listen to it here: https://beepetc.bandcamp.com/album/i-miss-you-like-a-b-kn-record
ALOO is synthesizers, darkness and hope, creatively mixed together in Danish multi-instrumentalist, producer and singer, Sofie Søe's, solo project. Her presence on stage embraces the audience and invites them into her vast, sensitive universe, introducing creative ways of shaping a pop song and a playful approach to electronic music.
ALOO's debut EP 'FØR' gained attention in Denmark and abroad and since the release, she has become popular on the upcoming and medium-sized scenes in Northern Europe. She has been mentioned as one of Denmark's new, promising names in the magazine Soundvenue (DK) and the blog Scandinavian Standard.
ALOO is a part of the feminist, synthesizer based collective and label, SØNTH. SØNTH recently released ALOO's new single Paint You In Red which got received well around Europe.
Der udstedes ikke billetter til denne koncert – kom i god tid.
Alle events