UNM Festival – The Music of the (Un)Commons: Alienated Bodies and the Virtual Bios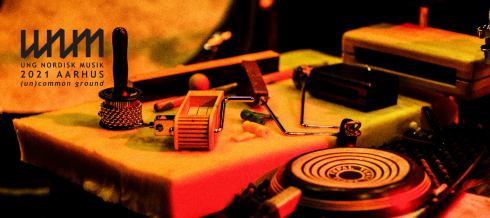 The event is free, but a ticket is required
Conversations towards community, contemporary culture and the times we're living, with music as a frame for thoughts, performativity and affect. Strategies for modulating reality and articulating the invisible. Aesthetic choices and collaborative practices, resonating debris, and the future of what's left behind. Moderated by Marcela Luccatelli. With Tytti Arola, Sól Ey, Adele Kosman, Soyun Park, and Dylan Richards.
Photo by Zuhal Kocan
UNM Festival 2021
Ung Nordisk Musik is an annual festival presenting the youngest generation of Nordic composers and sound artists. In addition to presenting their works, the festival offers artists the opportunity to share experiences and network across borders. Each year the festival rotates to another country (Denmark, Iceland, Norway, Sweden, Finland) and is produced by that country's UNM board. Read more.
There will not be tickets for this concert - please come early.
More events