UNM Festival – The Music of Multiplicities: Decolonizing the Voice of Sublimity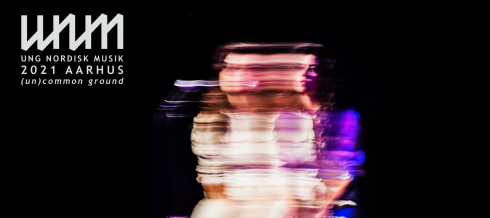 The event is free, but a ticket is required
The Music of Multiplicities: Decolonizing the Voice of Sublimity
The composer, vocalist and concept engineer, Marcela Lucatelli, presents her aesthetic strategies for a new, intercultural communal experience based on the concept of multiplicities – both as a cumulative, cultural phenomena but also as a byproduct of the individual, manifold and polysemic listening and sound-making body, revealing how traditional aesthetics of the sublime and beautiful are inextricably linked with racialized, gendered and class oppression. After her lecture, we welcome the Danish quartet, NJYD, for a workshop in instant composition exploring distinct collaborative methods amongst the audience.
Speaker: Marcela Lucatelli
Performers: NJYD
Saxophone: Anja Nedremo
Percussion: Jonas Weitling
Guitar: Mikkel Egelund
Flute: Marie Sønderskov
Photo by Zuhal Kocan
UNM Festival 2021
Ung Nordisk Musik is an annual festival presenting the youngest generation of Nordic composers and sound artists. In addition to presenting their works, the festival offers artists the opportunity to share experiences and network across borders. Each year the festival rotates to another country (Denmark, Iceland, Norway, Sweden, Finland) and is produced by that country's UNM board. Read more.
There will not be tickets for this concert - please come early.
More events