The Electro Acoustic Experience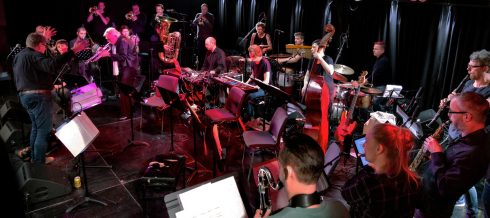 Professor Jens Christian "Chappe" Jensen presents his project The Electro Acoustic Experience – Orchestra music in a new electronic context.
Follow the presentation via this zoom link.
More info (in Danish) – go to "Danish" in the top menu.
Artistic research is conducted in the shape of e.g. composing of new music, rehearsal and recording of rare compositions, conception of novel musical genres and concert designs. As opposed to artistic practice, artistic research must be novel and be accompanied by a reflection on the process and the results.
There will not be tickets for this concert - please come early.
More events