ONLINE: Soloist Concert – Liisa Veiderma, piano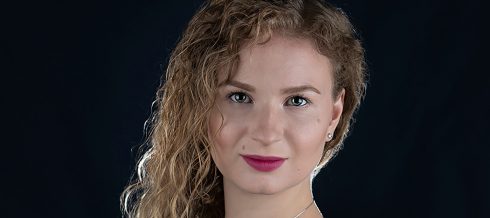 Liisa Veiderma plays piano at the soloist programme at RAMA.
Link will follow here.
More info (in Danish): Click Danish in the top menu.
PROGRAM
Maurice Ravel – Ma mère l'Oye (Gåsemors fortællinger)
1. Pavane de la Belle au bois dormir: Lent (Pavane fra Tornerose)
2. Petit Poucet: Très modéré (Tommeliden)
3. Laideronnette, impéractrice des Pagodes: Mouvt de marche (Den Lille Grimme Pige, Kejserinde af Pagoderne)
4. Les entretiens de la belle et la bête: Mouvt de valse très modéré (Skønheden og Udyrets samtaler)
5. Jardin féerique: Lent et grave (Den fortryllede have)
Kristoffer Refer, klaver
Nikolai Kapustin – Fra 24 Jazz præludier, op. 53:
III. G-dur
VI. h-mol
IX. E-dur
XI. H-dur
Eric Ewazen – Trio for trompet, violin og klaver
Andante
Allegro Molto
Adagio
Allegro molto
Pietro Narese, trompet
Selma Trammitzke Milling, violin
Franz Liszt – Années de pèlerinage, Première année: Suisse
6. Vallée d'Obermann
Daniel Gøtke, klaver (gæsteperformer)
Franz Schubert – Impromptu op. 90 nr. 2
Daniel Gøtke, klaver
George Gershwin – Rhapsody in blue
Søren Rastogi, akkompagnement
There will not be tickets for this concert - please come early.
More events