Soloist Concert – Sune Pors, guitar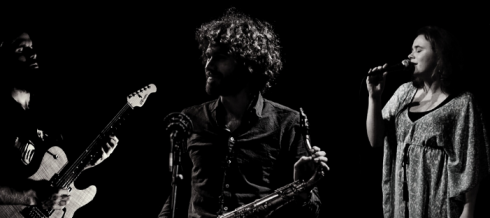 MYRTUE / PORS / RÕIVASSEPP
Pulsating rhythmic landscapes, ear-bending polyphony and strong, groovy themes!
An exhilarating musical cocktail with vocalist Karmen Rõivassepp's exceptional command of the jazz language as well as the music of her native Estonia, combines with Nis Myrtue and Sune Pors' shared desire to explore the outer boundaries of their instruments and musicality.
With the lack of a traditional rhythm section of bass and drums, the three musicians are free to redefine their roles within the ensemble. This results in a unique sonic language of hypnotic polyrhythms and free-flowing polyphonic improvisations that draw both on jazz, classical and folk influences.
Sune Pors is soloist student at RAMA.
Line up:
Nis H. Myrtue: Saxophone and bass clarinet
Karmen Rõivassepp: Vocal
Sune Pors: Guitar
There will not be tickets for this concert - please come early.
More events