CANCELLED: Soloist Concert – Sune Pors, guitar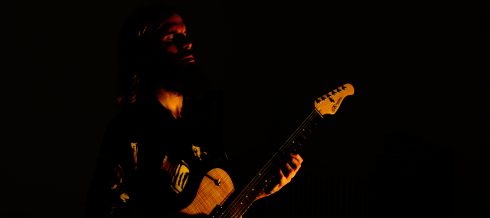 Guitarist and composer Sune Pors presents his latest compositions in a solo guitar setting.
As a member of bands like Thief On The Roof, Solfald, Martin Baltser and Umpas, Sune Pors is a busy musician on the Aarhus music scene.
Aside from his work as a band member and sideman, he is cultivating a personal voice as a composer and improviser. In 2017 he released his debut album "End Of Sunday", and at the moment he is working on a new album which will be released in 2021.
Artistically, Sune Pors is all about spontaneity, and values improvisation and the magic of the moment over the pursuit of perfection, whether solo- or in a group setting.
A love for folk melodies and simple forms is juxtaposed with the desire to explore the unknown and unexpected in his compositions, which are often born out of an urgent necessity something to counterbalance constant noise and over-stimulation of the 21st century.
At a solo concert, Thomas Michelsen of Politiken described the music as "floating quiet tones and tons of gentle tranquility".
There will not be tickets for this concert - please come early.
More events