Soloist Concert – Maria Jimènez Pardo, clarinet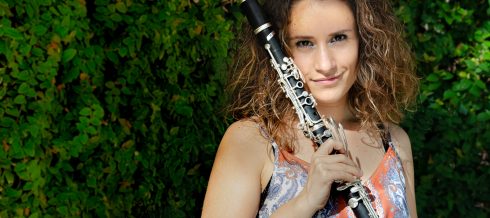 Timeless Impressions. Experience I: Duos
Maria Jimènez Pardo is a soloist student at RAMA.
The concert presents music from France to America, including Germany, Finland, Austria and Brazil.
Timeless Impressions is a cycle of 3 concerts bringing music from different parts of the world to make a broad concept of what classical music involves. Pardo has chosen different composers spread in time, so it can be an even richer experience.
This first experience is duos, second would be trios and third, quartets and quintets.
Music by: Poulenc, Weber, Juhani Nuorvala, Alban Berg, Villalobos and Marc Mellits.
Feat.:
Jakob Bahr, piano
Neus Signes Llinares, flute
Iván Gómez Alonso, bass clarinet
See program.
There will not be tickets for this concert - please come early.
More events