Percussion Concert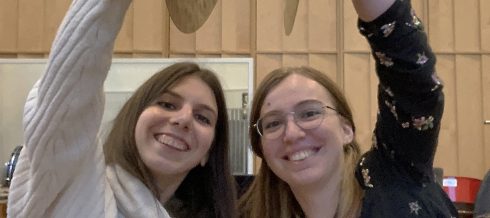 As two Romanian girls Alina Trifu og Anamaria Pahontu decided to celebrate the National Day of Romania 1 December with their first duo concert.
Both are percussion students at RAMA.
They say about the concert:
"Come and meet us Wednesday 1st of December in Rytmisk Sal with some sentimental latino music, vibes improvisation and fun times. We are looking forward to sharing an amazing evening with you!"
There will not be tickets for this concert - please come early.
More events