Saxophone Concert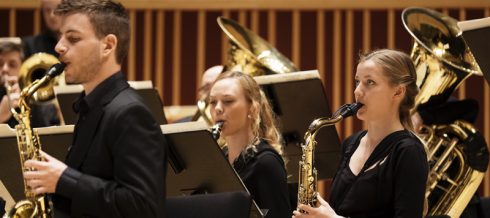 Streaming concert – no personal attendance. Streaming takes place on the event on Facebook.
"Serenade for Saxes"
Konservatoriets saxofonstuderende spiller kammermusik for saxofoner.
Program:
Sérénade Op.44. Dvorak.
Saxophone Ensemble.
Duos. Koechlin.
Saxophone duo.
Quartette (Allegro de concert) Caryl Florio.
Saxophone Quartet.
Black. Marc Mellits.
Saxophone duo.
There will not be tickets for this concert - please come early.
More events