An Evening with Saxophone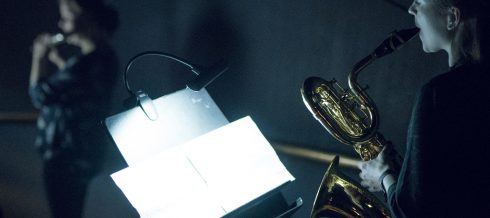 Student concert with a mixed program.
Program
Darius Milhaud (1892-1974): Scaramouche
Laura Johanson
Paul Creston (1906-1985): Sonata Op. 19 (1939)
Yuhuan Zhou
Niccolò Paganini (1782-1840): Capriccio 4
Joaquín Durán Rincón
Ryo Noda (1948): MAÏ (1975)
Yuhuan Zhou
Jacques Ibert (1890-1962): Concertino da Camera (1935)
Joaquín Durán Rincón
Pierre Sancan (1916-2008): Lamento et Rondo (1973)
Mario Romero Madrid
Jean Baptiste Singelée (1812-1875): Premier Quatuor op.53 (1857)
Sopransaxofon: Joaquín Durán Rincón
Tenorsaxofon: Laura Johanson
Altsaxofon: Yuhuan Zhou
Barytonsaxofon: Mario Romero Madrid
There will not be tickets for this concert - please come early.
More events