RAMA Bigband plays Kenny Wheeler & Bob Brookmeyer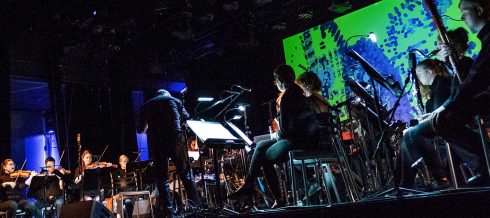 The concert is free, but a ticket is required – book it here.
Kenny Wheeler, (14 January 1930 – 18 September 2014) was a Canadian composer and trumpet and flugelhorn player, based in the U.K. from the 1950s onwards. Most of his performances were rooted in jazz, but he was also active in free improvisation and occasionally contributed to rock music recordings. Wheeler wrote over one hundred compositions and was a skilled arranger for small groups and large ensembles. Wheeler was the patron of the Royal Academy Junior Jazz course.
Bob Brookmeyer (December 19, 1929 – December 15, 2011) was an American jazz trombonist, pianist, arranger, and composer. Born in Kansas City, Missouri, Brookmeyer first gained widespread public attention as a member of Gerry Mulligan's quartet from 1954 to 1957. He later worked with Jimmy Giuffre, before rejoining Mulligan's Concert Jazz Band. He garnered 8 Grammy Award nominations during his lifetime.
There will not be tickets for this concert - please come early.
More events