RAMA big band with Malta and Clausen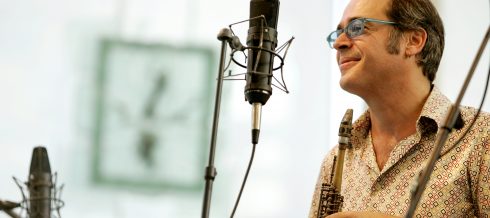 Brazilian rhythms meet with Nordic fusion jazz when RAMA big band, led by Professor Jens Christian "Chappe" Jensen, plays with Malta and Clausen.
Brazilian saxophone and flute virtuoso Carlos Malta is one of the greatest jazz names from Brazil of the time. He has played countless concerts around the world, at some of the world's biggest jazz festivals, including Montreal, Cannes, Hamburg, Paris and Vancouver; and he has played alongside top names such as Egberto Gismonti, Pat Metheny, Gil Evans and Charlie Haden.
RAMA big band has worked with Carlos Malta several times before, in 2017 they released a CD – listen here.
Thomas Clausen is his generation's leading Danish jazz and fusion pianist, with a myriad of engagements with both Danish and international top names, among others Niels-Henning Ørsted Pedersen, Palle Mikkelborg, Gary Burton and Celso Mendes. Clausen and Malta have worked together for a number of years. Watch this video.
There will not be tickets for this concert - please come early.
More events