Open masterclass: prof. Nora Chastain, violin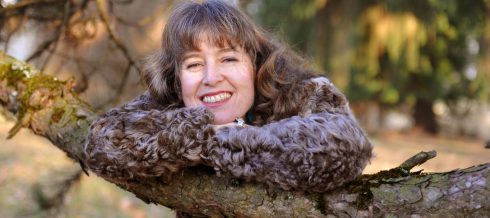 Public event
About Nora Chastain
The american violinist Nora Chastain was described by Sir Yehudi Menuhin as "one of the most elegant and refined violinists i know". The granddaughter of composer Roy Harris was born in Berkeley, California. After beginning her violin studies with Anne Crowden, she continued at the Cincinnati Conservatory and the Julliard School with Dorothy Delay. Later at the International Menuhin Music Academy Gstaad she was a student of Alberto Lysy, Ana Chumachenko and Sir Yehudi Menuhin. Over a period of many years she worked intensively with Sandor Vegh.
At age sixteen she made her debut in Berlin playing Barber's Violin Concerto and since then has been a regular guest with such orchestras as the San Francisco Symphony, Orchestre de Paris, Cincinnati Philharmonia, Jerusalem Symphony Orchestra, Basel Chamber Orchestra, Orquestra Nacional do Porto, MDR Symphonieorchester Leipzig, Frankfurt Opera Orchestra, Helsingborg Symphony Orchestra and Bern Symphony Orchestra. She has worked with conductors such as Sir Yehudi Menuhin, Sebastian Weigle, Jose Serebrier, Michael Sanderling, David Stern and Marc Tardue.
An avid chamber music player, Ms. Chastain is a founding member of the Menuhin Festival Piano Quartet and Trio Kreisleriana and has performed in many leading festivals such as the Schleswig-Holstein Festival, Ludwigsburger Schlossfestpiele, Schwetzingen Festspielen and Menuhin Festival Gstaad.
Her chamber music activities have brought her to many of the worlds's capitals, including Frankfurt, Hamburg, Berlin, Bonn, Paris, Milano, Zürich, Geneva, Edinburgh, Washington D.C., New York, Boston, San Francisco and Sydney. Chamber music partners include Sharon Kam, David Geringas, Pascal Devoyon, Joshua Bell as well as collaborating with the Faure Quartet, the Carmina and Merel Quartets. Ms. Chastain's recordings for Chandos, Ars, Claves and Naxos include sonatas of Mozart, complete Beethoven sonatas, Faure, Debussy, many works for piano trio and quartet as well as Beethoven and Bartok´s second violin concerto. A recent recording of Concierto Indio of the Peruvian composer Teodoro Varcarcel was nominated for a Grammy award. She has been a prize winner at several competitions including the Menuhin Competition in Paris in 1985, as well as being awarded the prestigious annual "Förderpreis der Europäischen Wirtschaft" in Zürich as soloist.
As one of Europes most sought after teachers, Nora Chastain has amongst her students international prize winners, concertmasters of major european orchestras, members of well known chamber ensembles and faculty members of universities of music. She gives regular master classes and serves on juries of international competitions. A main focus of her teaching is the integration of the american and european traditions of violin playing of the last 50 years.
Nora Chastain is Professor of violin at the Universitaet der Künste Berlin and the Zuercher Hochschule der Künste. From 1991-2004 she held a Professorship at the Musikhochschule Luebeck.
There will not be tickets for this concert - please come early.
More events