Workshop and Concert with Harouna Samake (Mali)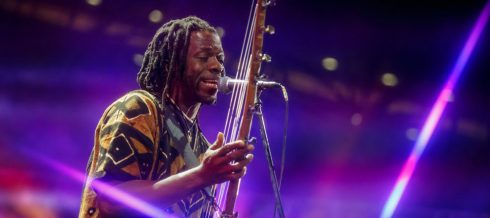 Harouna Samake from Mali is known as a virtuous musician at his home made instrument, kamale n'goni.
Workshop Wednesday 2 oktober 16:00-18:00
Det Jyske Musikkonservatorium, Club scene (not room 126), Musikhuset Aarhus
Open and free admission
Concert Wednesday 2 oktober from 20:00 (doors open at 19:00)
Spillestedet Atlas, Vester Alle 15, Aarhus
Fee: 225 DK Kr.
Tickets at Atlas
Read more (in Danish).
There will not be tickets for this concert - please come early.
More events