CANCELLED: Concert feat. Duo Plus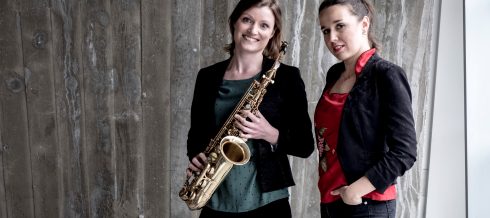 The concert is free, but a ticket is required – book it here.
Feat:
Henriette Jensen, saxophone
Maria Eshpai, piano
Special guest: William Castaldi (trumpet)
Program
Jean Rivier: Concerto for alto saxophone and trumpet  (1954)
George Gershwin: 3 Preludes for solo piano (1926)
Gija Kancheli: Miniatures
– arrangement for soprano saxophone and piano
Andrei Eshpai: Pieces, for saxophone and piano (2001)
Aron Copland: "Quiet city " (1957)
– arrangement by J.Brodbin Kennedy  for saxophone, trumpet and piano
See program.
There will not be tickets for this concert - please come early.
More events