Re-acknowledging Composers – Concert feat. Ensemble Pluma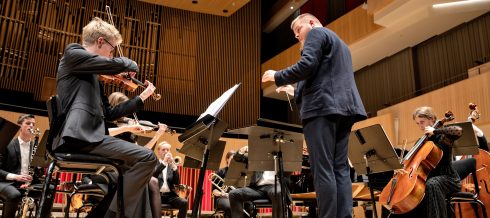 The concert is free, but a ticket and a valid Corona pass are required.
Book your ticket here: https://billet.musikhusetaarhus.dk/da/specialoffer/fb7tmktoi7x4u
Program:
Ethel Smyth (1913): '3 Moods of the Sea' for vokal and piano (transskription by Daniel Norstrøm)
Linda Catlin Smith (2015): 'Gold Leaf' for chamber orchestra
Britta Byström (2020): 'Feather Music' for chamber orchestra
Florence Price (1923): 'Piano Sonata in E minor, II.: Andante' (transskription by Magnus Plejdrup, 2020)
Feat.:
Conductor Magnus Plejdrup
Soprano Laura Helene Hansen
Chamber Orchestra Ensemble Pluma
More info (in Danish): Click Danish in the top menu.
See program.
There will not be tickets for this concert - please come early.
More events