ONLINE: Concert feat Admeta String Quartet – Into the Light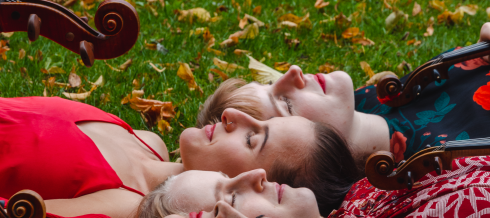 Join us for an afternoon-concert in the name of spring, light and summer! On this day we want to embody the transition from the coldness of winter and the feelings of uncertainty, loneliness, and frustration, to the joy and excitement that comes with the light and warmth of spring and summer.
Unfortunately, current restrictions only allow students and employees with relation to RAMA to be physically present at the concert. However (!), the concert will luckily be live-streamed (link coming very soon) so everyone are able to watch from the comfort of their living room!
The concert will take place in the Chambermusic Hall, Musikhuset Aarhus, at 3:00 pm – there will be space for 50 internal members in the audience. Thus; make sure to come early if you want to secure a spot for yourself.
We are very much looking forward to seeing you!
// Admeta String Quartet
See program.
More events