Classical Term Concerts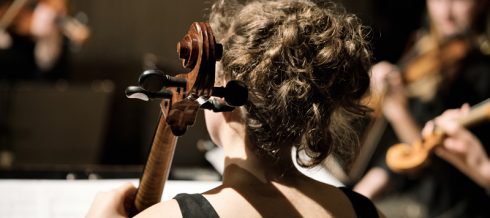 Classical RAMA students presenting some of the chamber music pieces they have worked with during the term.
Audience is welcome, the presentations will last 20-40 minutes each.
Program
12.00
Yiran Xiong (slagtøj), Lingyun Chen (violin)
Wayne Siegel: 42nd Street, Rondo for percussion duo
Piazzolla – Tango Suite, Tango No. 1
Saint-Saëns – Danse Macabre
14.00
Lingyun Chen (violin)
Haydn – Strygekvartet
19.30
Elisabeth Rudanovski (guitar), Viktoria Skokanová (fløjte), Kristine Kobek Hammer (fløjte), Mario Romero Madrid (sopransaxofon), Sofia Ericson (fløjte)
René Eespere – Trivium
Tony Kõrvits – Duo for classical guitars      
Herman Beeftink – Birds
Júlio  Medaglia – Suite for flute, soprano saxophone, clarinet, bassoon and horn
Hindemith – Wind Quintet
Lou Harrison – Concert no. 1, for flute and percussion
There will not be tickets for this concert - please come early.
More events