Christmas Concert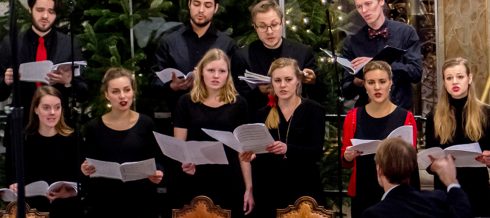 The annual Academy christmas concert in Aarhus Cathedral
The concert is sold out!
The concert is free, but a ticket is required (click here) plus a valid Corona pass

Music by Carl Nielsen, Corelli a.o.
Two new pieces by composition student Anna Noemi Schrader and prof. Jens Chr. 'Chappe' Jensen.
Feat.:
The Academy Chamber Choir, The Academy Girl Choir, The Academy Symphony Orchestra and RAMA Brass.
Soloists:
Professor Henrik Brendstrup, cello
Hon. professer Palle Mikkelborg, trumpet
Hon. professor Wayne Siegel, computer
Professor Jens Christian "Chappe" Jensen, saxophone
Conductors:
Niels-Ole Bo Johansen, Ida Cecilie Holm, Mathias Skaarup Sørensen and Birgitte Næslund Madsen.
More events