Info day: Diploma course in Jazz/Pop Drum and Dance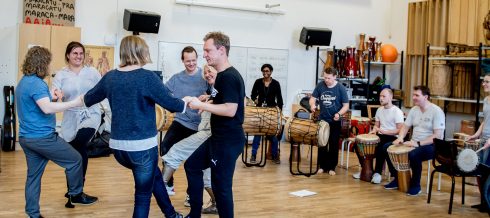 Meet students and lectures
Diploma course in Jazz/Pop Drum and Dance (D-RMB) is intended for teachers, pedagogues and others having a 3-4 year long university education, higher education or other corresponding qualifications supplemented with at least a 2-year professional experience. Read about the programme on the website.
All future applicants are welcome to an information meeting, where you can meet students and staff.
You will join via the Zoom platform from 9:30 am til noon.
Please sign up and get more details by writing an e-mail to study coordinator Stine Vejen no later than 15 April.
More events