Inauguration concert: New 48 chanal speaker system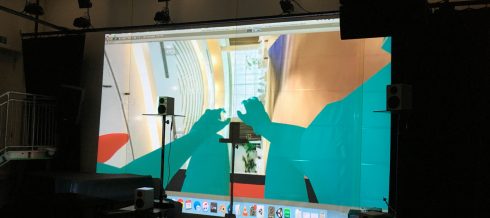 At the concert, a completely new speaker system with a total of 48 speakers will be used and tested at RAMA for the first time. The audience will get a totally new experience of music, sound collage and sound design, which completely surrounds the listeners.
The 48 speakers are located above, in front, behind and below as well as around the listener in various levels. While traditional stereo and surround sound is directional, with the new system a spatial and quite undefined sound field is created and you get the experience of standing in a hemisphere of sound.
More events