Roll Over Beethoven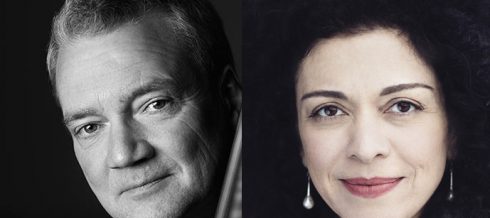 In 2020, the whole world will celebrate the 250th anniversary of Beethoven's birth. At RAMA we open the Beethoven year with cello professor Henrik Brendstrup and pianist Marianna Shirinyan, who will play all of Beethoven's five sonatas for cello and piano at the same concert.
The works illuminate the different periods of Beethoven's production, and thus the composer's entire life and oeuvre is exposed to the audience at the concert.
Henrik Brendstrup earlier has recorded the sonatas on CD with Marie Rørbech. With this concert, he can celebrate his 60th birthday.
See program.
There will not be tickets for this concert - please come early.
More events