GLOMAS koncert: Early Music Lab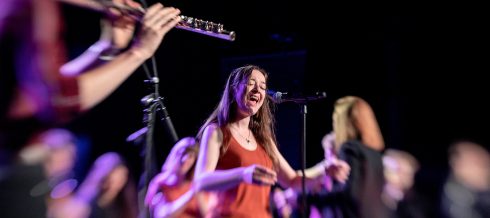 The idea of this concert is to recreate and renew the approach of early music by mixing it with world music and jazz.
Through the meeting of medieval, baroque, arabic, finnish and jazz musicians, the experience becomes a colourful and unique journey in time and space.
Early Music Lab is a project led by two french musicians specialized in early music in cooperation with the GLOMAS Master.
Clémence Niclas (FR) – flutes and voice
Clément Stagnol (FR) – lute, theorbe and oud
Nemat Battah (Jordan) – oud and voice
Sanni Bleser (DK) – piano and voice
Jenni Hanikka (FIN) – flutes and voice
Simon Lacouture (FR) – drums
There will not be tickets for this concert - please come early.
More events