An Evening with Flutes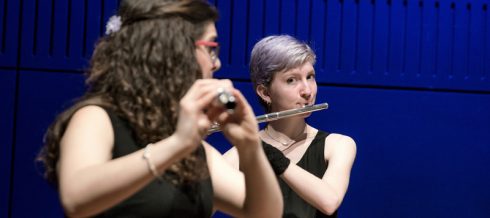 Student concert with a mixed program.
Program:
C.Debussy – Prélude à l'après-midi d'un faune
Sofia Ericson
M.Bonis – Sonata for flute and piano
Clara Overby Drew
E. Bozza – Pièce
G.Fauré – Fantasie for flute and piano
Camilla Egholm
N.Paganini – Caprice no.24. for flute
Viktoria Skokanova
C.Nielsen – Flute concerto, 1st movement
Marianne Thomsen Clement
H.Büsser – Prelude et Scherzo
Viktoria Skokanova
Piano accompaniment – Maren Marie Tange
There will not be tickets for this concert - please come early.
More events