Festival week concert – Surround About Rosie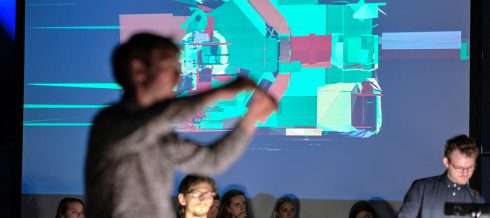 About 75 singers and musicians are on stage, added by visual effects, multi-channel surround sound with speakers placed around the audience and a listening computer interacting with the ensemble's acoustic output.
Also 1 September at 3 pm.
There will not be tickets for this concert - please come early.
More events