Cancelled: RAMA at Salling Rooftop, Aarhus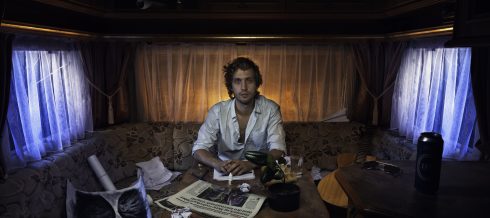 Warm up for SPOT Festival 2020
ell16.30: Niklas Runge
Niklas Runge makes airy indie rock where sincerity, honesty and vulnerability are some of the keywords.
The multi-instrumentalist and singer-songwriter captivates his audience from the stage with personal songs and an outstanding vocal. His debut album I Know I'm Not Magnificent was released march 13, 2020.
Niklas Runge plays at the RAMA Stage at SPOT Festival 1-2 May.
(Photo: Anders M. Teibel)
17.30: CALA
CALA is the sound of a 22-year-old musician, who is both lost and in love with the youth.
Strong productions meet young naivety and create isolated pictures on the craving soul.
··· when midnight conquers dawn ···
··· when happiness makes you vulnerable ···
··· when you're adult on the outside ···
Organic pop flirts with folk rock and grow from being naked and intimate to being enclosing and confrontational. It gets intimate, raw and at times danceable when CALA enters the stage.
CALA plays at the RAMA Stage at SPOT Festival 1-2 May.
There will not be tickets for this concert - please come early.
More events