Debut Concert – Valdemar Ulrikkeholm, flute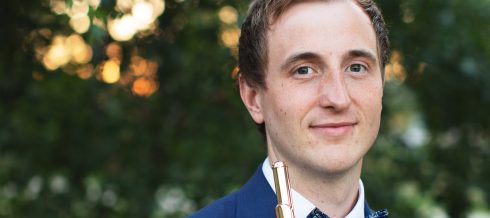 Program:
C. P. E. Bach: Flute concert, d minor, Wq. 22
Søren Nils Eichberg (1973): Concertino (world premiere)
Mozart: Concert for flute and harp, C major, KV. 299
Feat.:
Søren Nils Eichberg, conductor
Zachary Hatcher, harp
Ensemble Hermes
Veronica Stubberud, oboe
Aurora Remme, oboe
Charlie Ransley, horn
Catie Igoe, horn
Jonas Hellesøe Nielsen, harpsichord
The project is funded by Danish Arts Foundation, Koda Kultur, Dansk Tennis Fond and William Demant Fonden.
Photo: Veronica Ulrikkeholm
See program.
There will not be tickets for this concert - please come early.
More events