Debut Concert – Lars Fløe, organ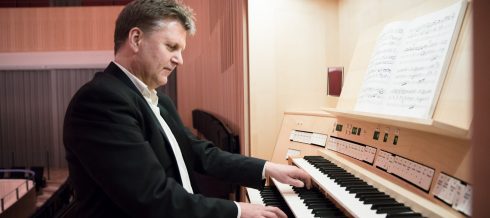 NB: Tickets are to be bought online. The ticket sale will not be open on Sunday 17/11.
French organ music by Debussy, Vierne, Cochereau, Escaich, Lebrun and Bonnal.
Lars Fløe has been employed as organist at Egå Church since 1998. Since 2015 Lars Fløe also is a student in the soloist class at the Academy. In 2018, he was on a year on study in Paris.
Read more (in Danish)
See program.
More events