Debut Concert – Joss Alexander Smith, composition: Endless Tunnel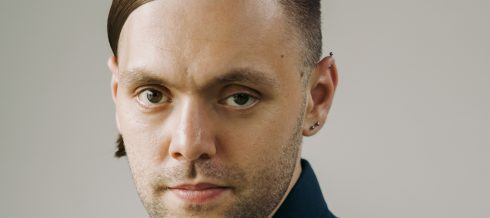 With this concert, Joss Alexander Smith makes his debut as a composer from the soloist class at the Academy. At the concert he presents 3 pieces:
endless tunnel consists of twelve versions of the same three minutes of material, seemingly identical in form and structure but without ever being an exact repetition. endless tunnel is further split into 3 larger sections, framing the two other pieces in the concert.
Many questions are asked of the listener: Is the piece developing? Have I heard this sound before? Has the video location changed? Has the video been recorded at a different time of day? Did that note come from the performer or from the playback? How many performers are there? Is there a system at play that we don't have knowledge of?
any time, any place except here and now uses instrumental sound to animate a disembodied figure on-screen. The performer begins by directly controlling the video by making sound but begins to lose control as the sound starts to feed back and take control of the figure itself.
In Denominations and Forces, voices tell the audience how many performers will play the next note. What isn't stated is whether the note is performed live or whether it is coming from a playback track.
Program
endless tunnel(1) – guitar, violoncello, percussion, speaker, two performers, video, electronics and lights (14')
any time, any place except here and now – whistles, electronics and live video (9')
endless tunnel(2) – (13')
Denominations and Forces  ­­– three performers and electronics (15')
endless tunnel(3) – (17')
Performers:
K!art
Mikkel Schou – Guitar
Hsiao-Tung Yuan – Percussion
Andrew Power – Cello
Current Resonance
Joss Smith – Clarinet, Voice, Whistles
Dylan Richards – Voice, Foley
Michael Hope – Melodica, Foley
Photo: Tobias Nicolai 
More events