Debut Concert – Boris Kertsman, trumpet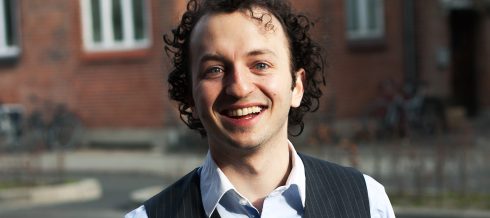 Due to the Corona virus all academy concerts in spring 2020 will be free of charge. People who have already purchased a ticket will be contacted and reimbursed.
The concert begins with a beautiful Baroque duo by Händel, and the music grows through the evening to a large trumpet piece by Alexander Arutiunian, with the wind band Tonica.
Part 2 of the concert consists of Stravinsky's "The Story of a Soldier", with narrator Jesper Brun Jensen and several skilled soloists from Aarhus Symphony and from the Academy.
More info: Go to "Danish".
Feat:
Harmoniorkestret TONICA
Marcel Gaul, conductor
Jesper Brun-Jensen, narrator
Stine Elbæk Gomard, soprano
Maria Eshpai, piano
Jonas Hellesøe Nielsen, organ
Ian van Rensburg, violin
Kinnon Church, double bass
Patricia Martín González, clarinet
Justin Sun, bassoon
Marek Stolarczyk, trombone
Marius Paschke, percussion

More events