Debut Concert – Flavia Couri, composition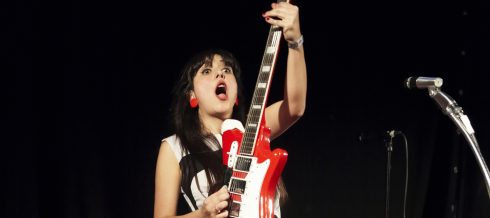 The concert is free, but a ticket is required – book it here.
At her debut concert from RAMA, Brazilian bass player and songwriter Flavia Couri presents the new album of her duo The Courettes, where she sings and plays guitar.
Influenced by Phil Spector, girl groups, Bert Berns and the 60s pop, the new songs bring new nuances to the duo's garage rock.
More info (in Danish): Click Danish in the top menu.
There will not be tickets for this concert - please come early.
More events